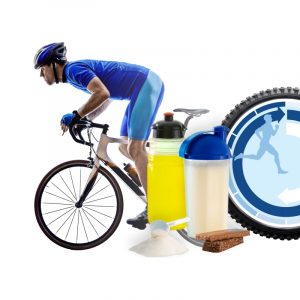 For a country with the second largest population, we would imagine India is dominating sports. However, that's not the case. One of the primary reasons for that is Nutrition. Thirty years back our athletes didn't have proper facilities, proper coaching and proper nutrition. Now, we have access to almost all the information, all the supplements and all the best coaching in the world.
In the olden days, our methodology was to eat clean cooked food and give more priority to rigorous training. We were skeptical to try supplements which could provide nutrients that is unavailable in daily diet. We did not know how it worked. Taking Supplements was considered an inorganic act and completely unhealthy.
The market.
Now, in the wake of fitness apps and sports bands, the Indian Nutrition industry is looking at a bright future. We now have access to several International and Indian brands. These brands compete for the attention of fitness enthusiasts. The sports nutritional market in India comprises of three segments- Sports food, sports drinks/ energy drinks and supplements. The major chunk of the business comes from protein supplements mainly whey protein and protein isolates. In urban areas, apart from these protein supplements, nutritional bars are finding great acceptance. Studies claim sports nutrition is gathering more popularity especially amongst the vegetarian lot as they feel the need to meet the protein requirements to keep healthy and strong.
Apart from these protein requirements, we rely on additional supplements which are beneficial for the human body and mind. There is the category of super food which until just a few years was totally unheard of. Spirulina, moringa and jackfruit are some of them. For those who do not like consuming these plants in their raw form but still derive the green goodness have access to the tablets and powder form. In this category, we have Imported brands ruling the market. 70% of the market is controlled by a few international players and the rest by domestic brands. Some of the domestic brands that are showing promise is Muscle Blaze, six pack nutrition and big muscle. The Indian brands are now making their presence felt in the industry. There are new manufacturing units and advanced technology right here in India.
But still, consumers prefer the international brands. There is a great gap in trust we feel towards the local brands. When few brands have spilled by compromising on quality, it has an impact. Our natural tendency is to consider what's on the other side more special. In last two years, however there has been an evident shift in our perspective and even brands are giving stricter consideration to quality. This has spiked up the sales. Having said that, there is also a lot of scope for the local brands to claim a greater share of the market because these imported brands seldom have a large sale force or even the resources to attend the queries of the consumer. The other reason consumers have a drift to the international brands is due to the fact that Indian brands are also priced on par with them. So, the belief becomes 'if I need to pay so much for this here and it is same as ordering from an international brand, why not?' The pricing strategy plays a huge factor in the decision making of every consumer.
Another challenge the industry is facing is the lack of awareness of the Indian consumers. Consumers are still mostly unaware of sports nutrition. Most of the them harbor negative connotations about supplements. It is observed that the consumption of sports supplements and other products are higher in the metropolitan cities. People in these cities are more educated and can afford these products. The skeptics on the other hand, fear the chances of adulteration in these products. These doubts stem from their lack of awareness and also the occasional malpractices.
Setting the Pace.
To ensure success in sports, we require an integrated approach at nutrition. We need to consider a lot of factors. For optimum performance the nutrition should be personalized from athlete to athlete. Diets plans should be designed as per guidelines matching up to international practices. We have reached the point where we have the option to recommend beyond nutritional requirements rather taking into account the food preferences of the athlete and the cultural diversity. Even during their rest season, the athletes body composition should be tested.
The nutritional needs for competition are very different for an athlete who has to perform an explosive activity for maybe three hours as opposed to a swimmer who needs to swim for twelve hours. These needs should be addressed also based on the exercise load. The resources we currently have should be put to proper use by allocating a plan.
In order to excel in sports, athletes shall continue to seek every edge they can get. Our duty is to shed some positive light and try to understand how this nutritional knowledge can be put to daily use. For example, we are in a health wave. Old men, middle aged women, young school going boys and girls are all into fitness and looking good. The right kind of nutrition paired with exercise can help materialize that goal. For that, first we need to understand the needs of our body and how we can meet them. We even have access to resources which indicate specific Indian food products having extraordinary nutrient profiles. Even therapeutic herbs and supplements are available for our perusal.